Susan Cannon's ancestors were the founders of Cannon' Camp Ground and church. Her family included Gabriel Cannon who was State Representative and Senator from Spartanburg and later became Lt. Gov. of the State. Susan was born on April 3, 1857. She was described as a very sweet and quiet woman and that she had honey colored hair. My Dad said he only heard her raise her voice once and that was in his defense. Grandpa Jack caught him getting a piece of pie out of Grandma's pie safe and refused to let him have the pie. Grandma told him in no uncertain terms that William could have pie anytime he wanted.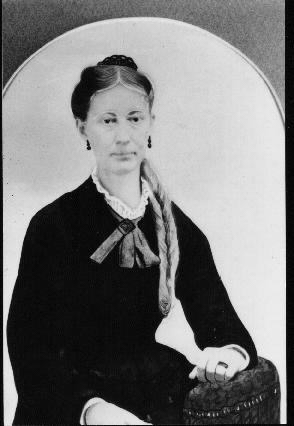 The family story is that, for some reason, when Jack and Susan were married, her family disowned her. Only one member of her family, her sister, came to visit her the whole time she lived there on the Glendale/Clifton road. I would love to know just what happened to make such a harsh separation. It could have been religion, Jack being a rough and undisciplined young man, or even the Civil War. It was never discussed in the family.
Susan died on August 22, 1935 at the age of 78, before I was born. My family lived in the house with Jack until his death. When I was 6 mos. old, Grandpa Jack came to our house in Spartanburg and asked my Dad to come to live with him and take care of him. He had stomach cancer and was in his early eighties. He had mellowed a great deal by that time. He would pout if my sister, Bobbie, and I were disciplined. If he found a switch that my Mama intended to spank us with, he would break it and throw it out.
Jack died on July 5, 1940 at the age of 87.